Desert Safari Adventure in Dubai
Unleash the Adventure: Dive into the Thrills of Desert Safari Dubai
Thinking of catching a break from your hectic life? Want to try something adventurous and fun? You might need a dose of a desert safari trip in Dubai. Some of the Best Desert Safari Dubai offers a wide range of experiences in the stunning deserts of the UAE. Experience one of the most adventurous activities in the city while watching the orange sunset.
At Best dune buggy Dubai you can choose from Morning Desert Safari Dubai, Evening Desert Safari, and Private Desert Safari Dubai packages and have a thrilling experience from dawn to dusk. Thousands of tourists participate each year in Dubai Desert Safari adventures due to the breathtaking and thrilling activities offered in the red dunes of the desert, including quad biking, dune buggy riding, and sandboarding. Moreover, our Desert Safari Dubai offers a tasty BBQ buffet while enjoying the serene desert ambiance. Join a VIP Desert Safari Dubai camp dining experience for an authentic Arabian Desert dining experience. Enjoy mesmerizing belly dance performances, tanoura dancing, thrilling fire shows, welcome dates, and Arabic coffee.
Check out our amazing desert safari packages and contact us immediately and book a slot today!
Thrilling Dune Buggy Services In Dubai for you​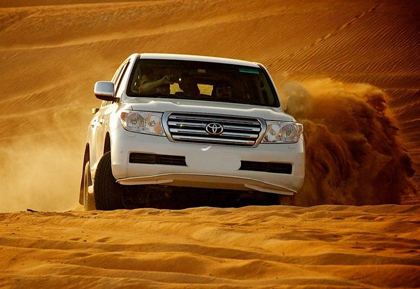 Private Desert Safari Dubai
700 AED
(Discounted Price)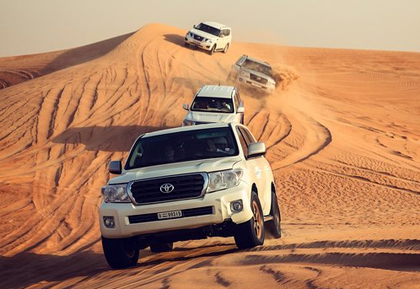 Morning Desert Safari Dubai
750 AED
(Discounted Price)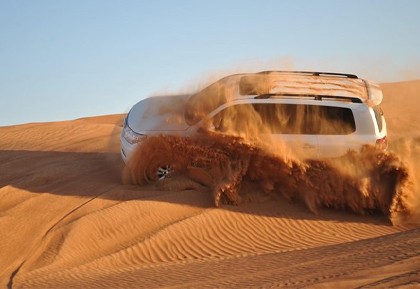 Evening Desert Safari Dubai
120 AED
(Discounted Price)
Ready to book
desert safari Dubai tour with Us
Overview of Desert Safari Dubai
Desert Safari Dubai provides an excellent outdoor adventure, offering excitement and fun at an affordable price. Though the deserts appear calm and motionless, the desert safari activities offered by Best Dune Buggy Dubai breathe life into Dubai's golden sands. Our mission is to provide our customers with a unique and memorable experience that keeps them satisfied and eager to return.
There are many amazing activities to try on desert safari trips that will surely send quivers down your spine, such as quad bikes, dune buggies, and dirt bikes. If you don't like adventure, you can relax in a Bedouin camp and enjoy a lavish BBQ dinner, live entertainment performances, and a sleepover. There are also options for vegetarians and non-vegetarians at the camp dinner. 
For those with limited time, the morning safari is an ideal choice. From a designated location in the city, a 4×4 Landcruiser picks you up and takes you to the desert, where you can enjoy thrilling dune bashing and sandboarding before riding camels. The Morning Desert Safari Dubai lasts four hours and includes soft drinks and water.
The Evening Desert Safari offers a unique blend of desert elements for an unforgettable adventure. In addition to a full barbecue meal, you can participate in camel riding and quad biking during the evening safari. While sipping on a glass of sheesha, you can also enjoy henna tattoos and falconry demonstrations. Evening desert safaris include traditional Emirati cultural performances, including belly dance and tanoura.
If you want a VIP desert safari Dubai experience, you can choose the Private safari option. Amidst the dunes, enjoy sandboarding, camel rides, henna painting, and more on this exclusive tour. After dinner, enjoy music, dance, and entertainment in a traditional desert camp.
Have an Unforgettable Desert Safari Experience With Us
The Best Dune Buggy Dubai is committed to providing our esteemed customers a unique experience to create lasting memories. Our best desert safari Dubai tours are tailored to meet the unique preferences of every individual, ensuring that every moment is filled with delights that takes away your worries.
Discover the enchanting Arabian Desert through thrilling activities on a Desert Safari Adventure tour in Dubai. The adrenaline rush of off-road vehicles, sightings of magnificent Safari Falcons, and dune bashing all contribute to a heart-pounding adventure.
We prioritize safety above anything else, and all your safari adventure vehicles are maintained regularly and equipped with safety features. Further, we provide a professional guide who teaches you to drive these vehicles and which route to take.
As part of our services, we provide our valued guests with a mouthwatering Arabian cuisine barbecue dinner party so that you can make the most of your trip to the best desert safari Dubai trip.
Let us take you on a journey filled with excitement and cherished memories. Take part in exciting activities, enjoy the beauty of the desert, and share memorable moments with your family and friends.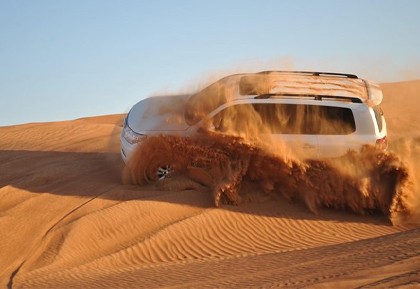 Dubai Desert Safari Tours Gallery